M50 Concession Ltd is the company responsible for the Operations & Maintenance of the M50 Motorway in Dublin, Ireland. The M50 is a 40 km C-shaped ring around Dublin that connects all the National Primary Routes to the capital and carries more 115,000 vehicles per day.
In September 2007, the National Roads Authority (NRA) awarded M50 Concession Limited the 35 year M50 PPP ( Public Private Partnership) Contract to carry out the upgrading works, financing and to operate & maintain the M50.
M50 Concession Limited aims to be come a leading example of PPP operators in Ireland by conducting and focusing its business in responsible and sustainable manner, respectful with the environment and committed to the community and its stakeholders. For these reasons, M50 Concession Limited implemented and operates under a Quality and Environmental Management Systems certified under ISO 14001, ISO 9001, ISO 50001 and OHSAS 18001 and has recently joined the Carbon Disclosure Protocol (CDP).
M50 Concession Ltd is specially committed in making driving safer for for all its motorists. That's why, in conjunction with the NRA, the RSA and the Emergency Services, M50 Concession Ltd has put in place initiatives such as the Live Traffic Alert Twitter @M50Dublin, the 24h Free Emergency Response and Vehicle Recovery Service and the new M50 App for Android & IOS phones.
M50 Concession Ltd shareholders are Globalvia Inversiones, a major worldwide infrastructure developer and operator, and DIF, an independent fund management company 
Globalvia is a worldwide leading company in the management of ifrastructure assets, ranking #2 by number of PPP contracts(Public Works Financing in 2013).
Globalvia was formed in 2007 by FCC and Caja Madrid (now Bankia), both well recognized companies from Spain that started their activity in the concession sector back in 1991 and 1997,
respectively.
Globalvia mission is to invest in the infrastructure sector, on a long term basis and securing controlling stakes to efficiently manage the assets through the different stages of the project: Design,
Build,Finance,Operation and Maintenance.
Leading Pension Funds providers PGGM
(Netherlands), IOTrust (Canada) abd Uss (United Kingdom) have agreed to invest €750 Million in Globalvia Inversiones through a convertible instruments of the current Globalvia's portfolio and to facilitate future investments.
Globalvia will continue to establish itself as a leading infrastructure player, improving the quality of it portfolio and moving to the next level through exploiting new opportunities in attractive sectors. Globalvia will focus on managing road and railway concessions and seek to expand in OECD countries.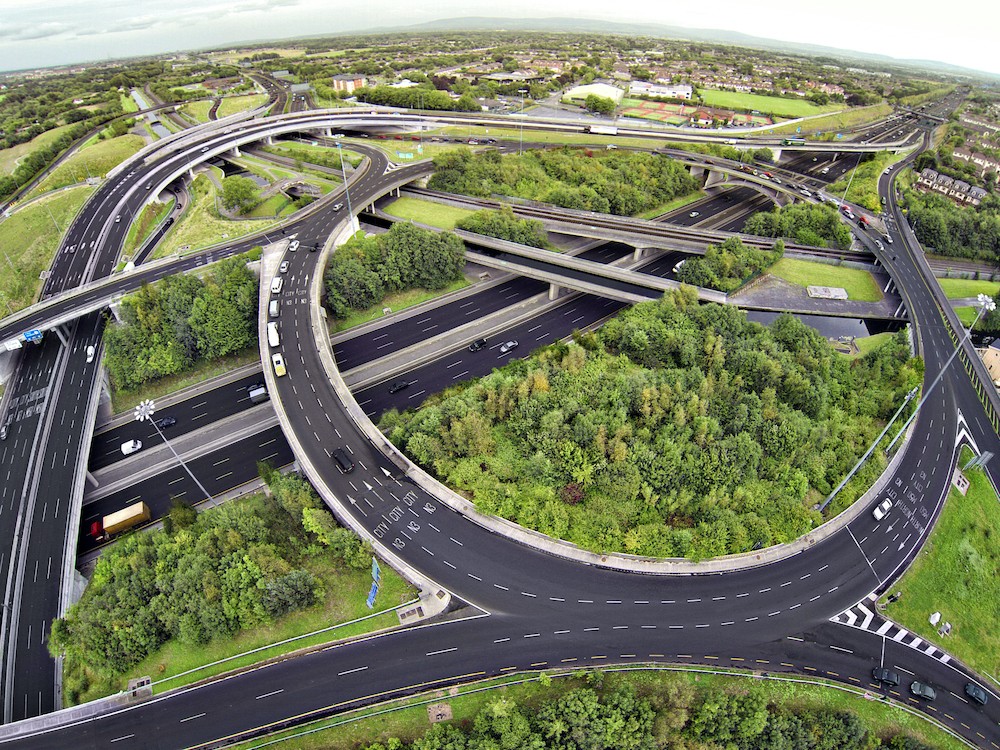 In Ireland, Globalvia is the primary operator of Irish busiest motorways. Globalvia has responsibility for the operation and maintenance of a number of motorway projects including the M50 motorway, the toll-free motorway segments in the Greater Dublin Area (over 270 kilometers of road knows as MMaRC  A Network) and the M6 Galway to Ballinasloe motorway.
DIF is a leading independent fund management company with € 2 billion under its management. Through five dedicated investment funds, DIF invests in high-quality infrastructure assets that generate long-term stable cash-flows, including Public Private Partnerships projects (PPP/PFI/P3), renewable energy projects and other core infrastructure projects in Europe and North America.
In March 2013 DIF closed the fund raising for its latest fund, DIF Infrastructure III, raising €800 million and beating its target of €600 million. DIF Infrastructure III is now being invested. On 11 January 2014 DIF took over the management of Ampare Equity Fund, which is a € 320 million fund that is fully invested in European renewable energy projects.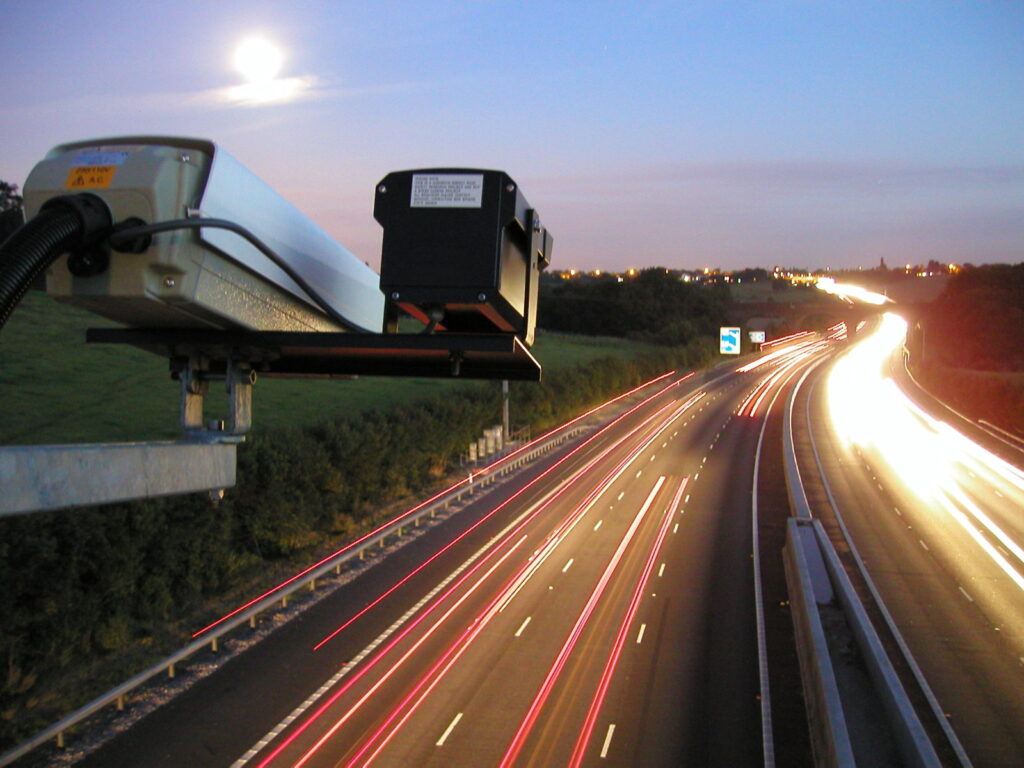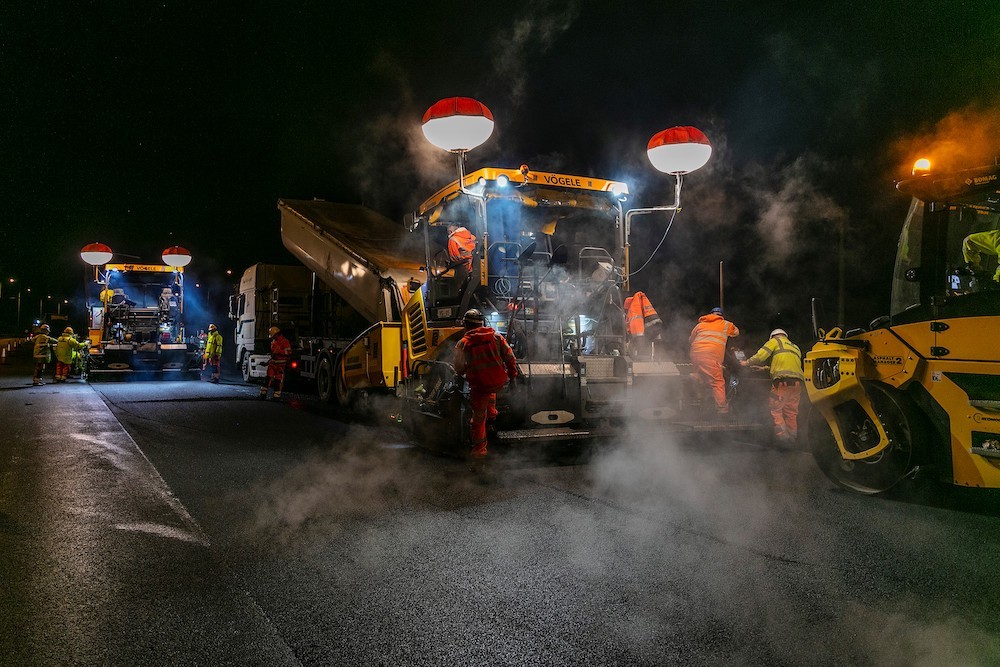 DIF has a team of over 40 professionals located across its offices in Amsterdam (schiphol), Paris, Frankfurt, London, Madrid, Toronto and Luxemburg, providing access to the growing number of investment opportunities across Europe and North America. By being located in or close to its target markets, DIF can originate and manage investments efficiently. DIF has invested in and manages more than 120 infrastructure and renewable energy projects, with a total asset value of more than € 12 billion.
Dif has investments in several significant projects in Ireland, including the M50 motorway, the N1/M1 Dundalk Western By-Pass, the M4/M6 Kilcock Kinnegad and the EastLink Bridge.
Make your pledge to Project Edward "European Day Without A Road Death" https://www.tispol.org/edward To mark Project Edward we at M50 Concession Limited would like raise the importance of driver and public safety awareness. We have started our awareness campaign partnering up with some of our key suppliers through M50 Concession Limited's twitter page.
READ MORE